Firstly, the PointLaw approach focuses on the commercial objectives of the business. It helps companies to establish workable relationships with effective contracts, needed to be competitive. Supporting businesses at any stage of the life cycle including:
Drafting of new contracts
Assessment of existing agreements
Statutory and regulatory compliance
Dispute prevention & resolution
Legal risk management
Development of a negotiation and litigation strategy
Court proceedings
20 Years of experience allows PointLaw to provide cohesive, practical advice to businesses facing complex legal regulations.
PointLaw provides companies with guidance on pragmatic risk management strategies, compliance policies, crisis management and litigation exposure assessment.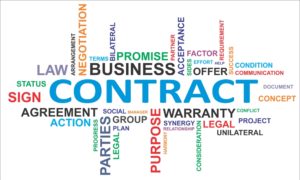 With an extensive experience in supporting cross-border transactions in a variety of industries, the approach focuses on avoiding disputes and litigation by drafting and negotiating appropriate, unambiguous and enforceable contracts.
PointLaw assists companies with a variety of business litigation needs including commercial business case law and liability matters.
PointLaw offers you an assessment of your current contracts, terms and conditions and internal regulations in order to keep these up-to-date according to the highest standards.
A tailored approach that puts the needs of the clients first.