The latest Point Law insights
About EAPO bank seizures and penalty payments
The European Bank seizure further elaborated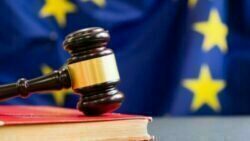 The EAPO Regulation:
The European Account Preservation Order (EAPO) lets a court in one EU country freeze funds in the bank account of a debtor in another EU country. The procedure may be used in cross-border cases only, whereby the court carrying out the procedure or the country of domicile of the creditor must be in a different Member State than the one in which the debtor's account is maintained.
It makes international debt recovery of claims that are recognized by the court, within the EU, easier since the regulation is applicable within all EU countries except Denmark.
The procedure for getting an EAPO is set out in Regulation (EU) No 655/2014.
It's an alternative to existing legal procedures in each EU country. The procedure is quick and happens without informing the debtor (ex parte). This 'surprise effect' stops debtors moving, hiding or spending the money and frustrating payment to the creditor.
Penalty Payments imposed by court order
Sometimes, the court orders a penalty in case the debtor does not fulfil the obligations mentioned in a judgement, such as an order to cease certain acts detrimental to the plaintiff. Could these penalty payments be regarded as a claim for which the European bank seizure can be requested?
This was a question from the Belgian Court, to the EU Court of Justice.
In case number C-291/21 (Starkinvest SRL), AG M. Szpunar at the EU Court of Justice concluded in his advice dated 20 October 2022 that penalty payments are (in general) not claims that are specified enough to justify a bank repossession without further investigation by the court.
After all, according to the EAPO Regulation, the claim needs to be a determinable debt. A penalty is usually an amount per violation, or per day that the sentence, the do-or-not, is not complied with. The latter implicates that the penalty will change according to the term that the convicted person does not comply with the sentence. Moreover, the various countries have different procedures of determining the sums owed: some countries allow the bailiff to determine the penalty payments due, but in others the court has to be involved.
Therefore, the claimant cannot be released from the obligation to substantiate his claim with regard to the penalty payment separately from the main case, and he has to convince the court of the 'fumus boni juris', the likelihood of success on the merit of this part of the case!
The full advice is available as ECLI:EU:C:2022:819 and published: CURIA - Documents (europa.eu)
For more information, don't hesitate to contact us.
A tailored approach that puts the needs of our clients first.